It's been a busy day of doctors appointments, mostly involving my arms so I was too tied up to do any quilting! first off it took 2 hours to do the paperwork ready for me to have a catheter put in (minor surgical procedure) for my looming start of dialysis... this involved some not-very-papery things too, namely chest x-ray, EKG, and the obligatory blood test.
After a couple of hours gap, next up was an iron injection, tying up an arm again as they did it like a blood transfusion, taking about an hour again (including the half hour observation period to make sure I wasn't going to react badly to the jab ... not sure what they expected me to do, run around madly quilting?)
But that was that, all went smoothly. i get another iron shot in a week, and should get an appointment for the catheter surgery in a couple of weeks. What a hectic month!
Time for some quilting news! Here are some pics from the Elma quilt show which we went to this last weekend. The theme was very definitely triangles, and this first one was one of my favorites
Blue Dahlia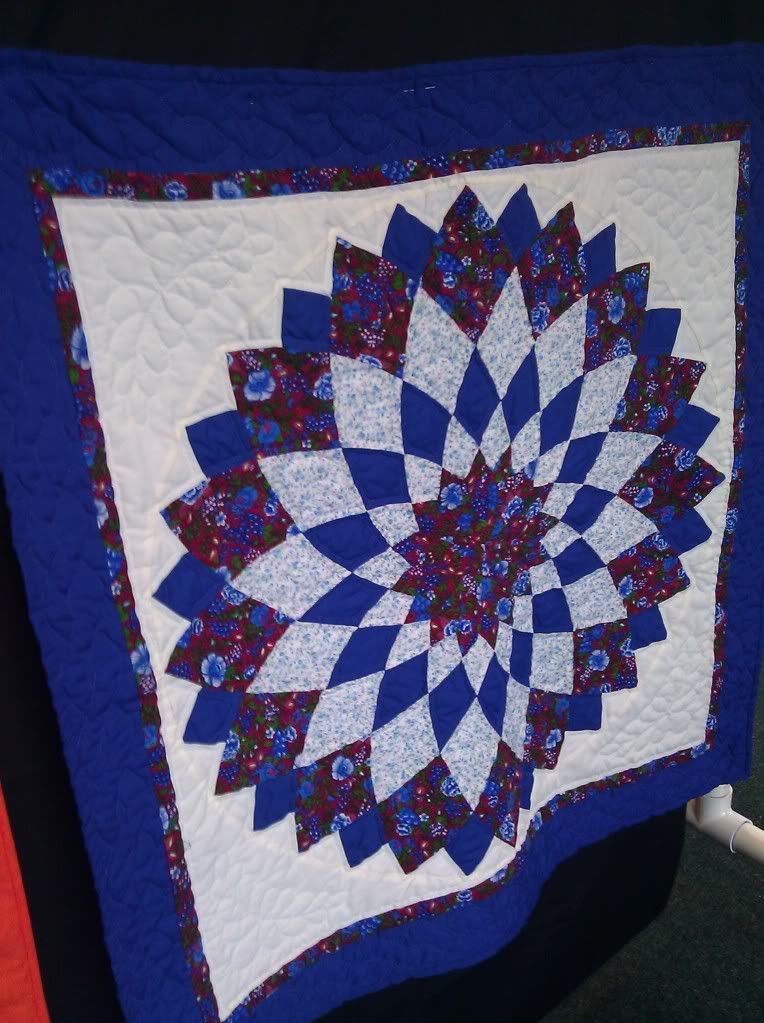 And here are a couple more:
Jess & Lou's Wedding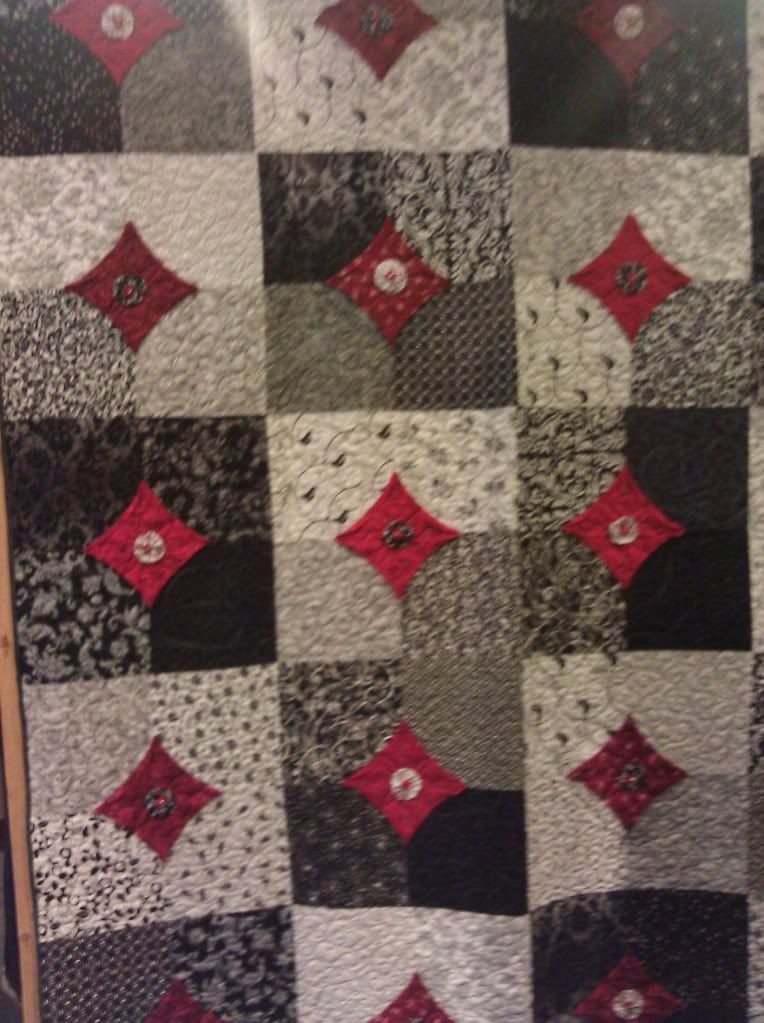 Prairie Flower Patchwork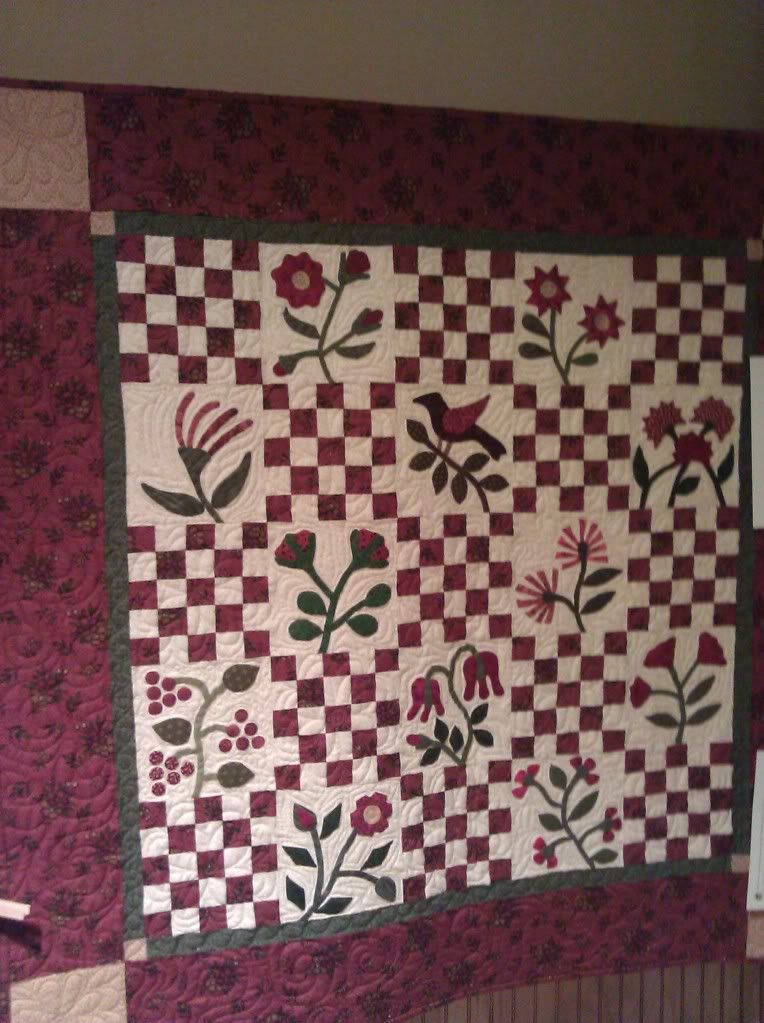 My Grandmothers Rose Garden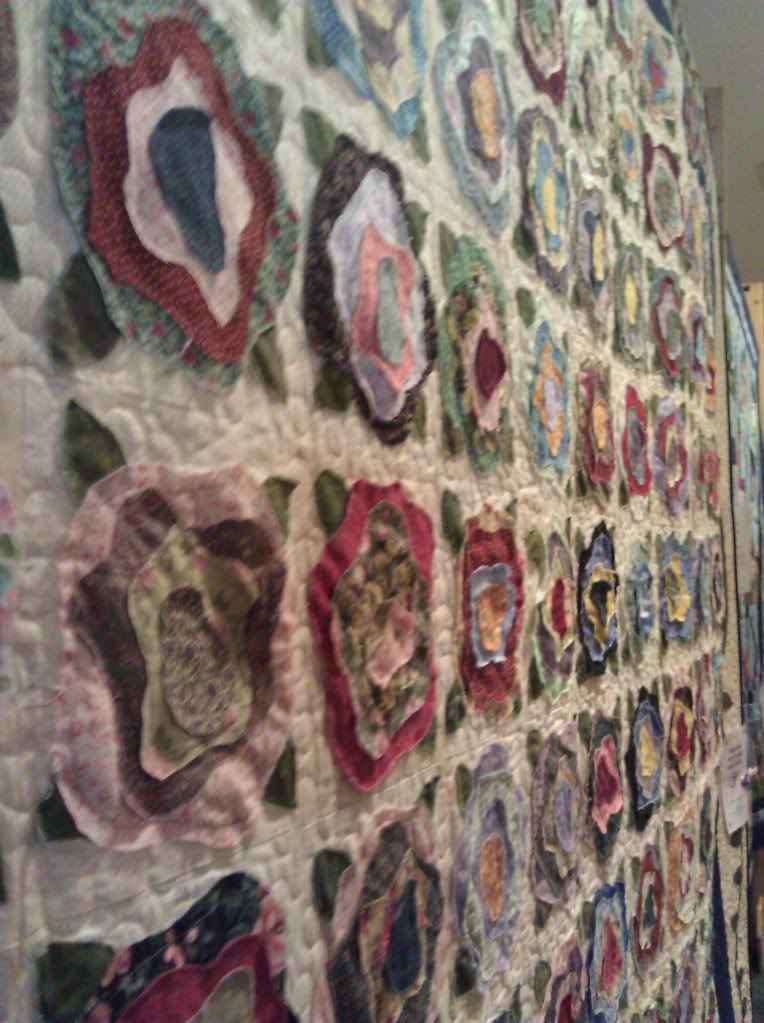 Back to work tomorrow... more rain in the forecast! Looking forward to sew night at Irondequoit Quilt Club on Friday - I need those hours behind a needle, I've got lots to do and today's needles didn't help! ;)